36 Reviews
Address:

The Citadel of Saladin, Cairo, Egypt

Hours:

Open daily 8am - 5pm. Closed Fridays

Admission:

Citadel admission: 35 L.E.
Alabaster Mosque (Mohammad Ali Mosque) Tours
The citadel of Saladin - and indeed, the Cairo skyline - is dominated by the Alabaster Mosque, or Mosque of Mohammed Ali. Modelled along classic Turkish lines, it took 18 years to build (1830 - 1848) although later the domes had to be rebuilt. It was commissioned by Mohammad Ali, ruler of Egypt from 1805 - 1849, who lies in the marble tomb on the right as you enter.
Perhaps the most evocative description of it is in Olivia Manning's The Levant Trilogy: "Above them Mohammed Ali's alabaster mosque, uniquely white in this sand-coloured city, sat with minarets pricked, like a fat, white, watchful cat." It has never found much favor with writers, who have criticized it for being unimaginative, lacking in grace and resembling a great toad. Note the chintzy clock in the central courtyard, a gift from King Louis-Philippe of France in thanks for the Pharaonic obelisk that adorns the Place de la Concorde in Paris. It was damaged on delivery and has yet to be repaired.
Practical Info
The easiest way to travel around Cairo is by organized tour or private car and guide. If you choose a private car, just be firm that you do not want to visit all the perfume and carpet shops!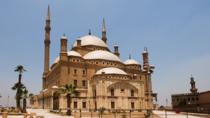 100 Reviews
Already seen the Great Pyramids of Giza and Sphinx? Immerse yourself further into Egypt's history as your own private Egyptologist guide to leads the way on ... Read more
Location: Cairo, Egypt
Duration: 6 - 8 hours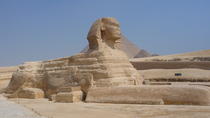 3 Reviews
Customize your tour in Saqqara, Giza or Cairo the way you like, with many options to choose from. Cover the most interesting places with your private guide. ... Read more
Location: Cairo, Egypt
Duration: 8 hours (approx.)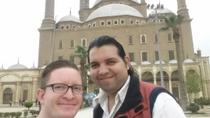 11 Reviews
Enjoy a full day exploring Cairo on this sighting tour. You will visit the Egyptian Museum, where you can see the Treasures of King Tutankamoun before visiting ... Read more
Location: Cairo, Egypt
Duration: 8 hours (approx.)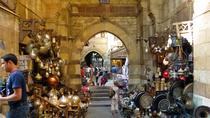 5 Reviews
Explore the Egyptian Museum and witness all of it's historical statues and golden masks that King Tut wore. Visit the mosque of Mohamed Ali and discover the ... Read more
Location: Cairo, Egypt
Duration: 8 hours (approx.)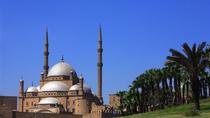 5 Reviews
During your layover in Cairo, explore the Pyramids of Giza, the Egyptian Museum and Cairo's old town with the help of a local guide.
Location: Cairo, Egypt
Duration: 10 hours (approx.)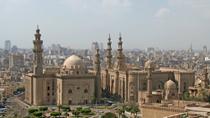 40 Reviews
Look beyond the pyramids and pharaohs, and discover the Citadel of Salah el Din, Sultan Hassan and the Khan el-Khalili Bazaar. This private tour will give you ... Read more
Location: Cairo, Egypt
Duration: 3 - 4 hours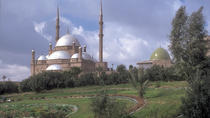 3 Reviews
Visit Cairo's top tourist attractions during this day tour. See Pharaoh's mystic and countless treasures in the Egyptian Museum, visit Mosque of Muhammad Ali ... Read more
Location: Cairo, Egypt
Duration: 8 hours (approx.)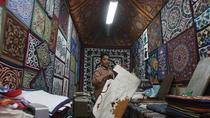 2 Reviews
This is a private tour that starts with visiting the Alabaster Mosque in the citadel, then you will start your walking tour between the ancient gates of Cairo ... Read more
Location: Cairo, Egypt
Duration: 8 hours (approx.)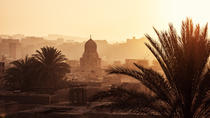 3 Reviews
First visit the City of the Dead (Qarafa) that has been used as a burial ground for Cairo since its foundation in the 10th century. The proceed to the the ... Read more
Location: Cairo, Egypt
Duration: 4 hours (approx.)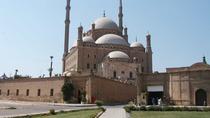 1 Review
This is a short half-day tour (approx 3 hours) where you will have the chance to visit the premises of the famous Salah El Din Citadel situates in the heart of ... Read more
Location: Cairo, Egypt
Duration: 3 hours (approx.)