No reviews, be the first!
Address:

Buenos Aires, Argentina

Hours:

Mon-Fri 7:30AM-6:45PM Sat-Sun 9AM-7PM
Located in the neighborhood of San Nicolas near the center of Buenos Aires, the Catedral Metrepolitana has a history that's nearly as long as winding as the capital city itself. The land for the cathedral was set aside beginning in 1580, although over the next two centuries the building would collapse at least a half dozen times. Constant construction and reconstruction seemed to plague the central cathedral, and it wasn't until the middle of the 1820s that French architects were brought in to design a solid cathedral. When visiting the Metropolitan Cathedral today, you'll find the cathedral is pieced together by segments of its various eras—a historical tour within itself that tells the city's story. Structurally, the cathedral involves elements of Spanish design as well as Greek revival, in addition to a mosaic tile floor in classically Venetian style. Symbolically, the tomb of Argentina's Unknown Soldier is located here at the cathedral, with a flame on the façade constantly burning for soldiers who died for independence. The other famous tomb at the Cathedral is of General José de San Martín—the South American liberator considered the "Founder of the Nation."  In addition to visiting inside the Cathedral, there are tours inside the Mausoleum and Crypt as well as special art tours.
Practical Info
The Catedral Metrepolitana is open Monday-Friday from 7:30am-6:45pm, and on Saturday and Sunday from 9am-7pm. The cathedral is located by the Plaza de Mayo, and is accessible by various means of public transports including the subte and colectivos.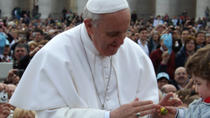 10 Reviews
Follow the educational and religious path made by Jorge Bergoglio before he became Pope Francis! On this 3-hour tour in Buenos Aires, birthplace of the current ... Read more
Location: Buenos Aires, Argentina
Duration: 3 hours (approx.)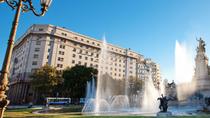 1 Review
Enjoy a private city tour which will allow you to get to know Buenos Aires in only 3 hours. You may not get to see all areas in full detail, but the tour will ... Read more
Location: Buenos Aires, Argentina
Duration: 3 hours (approx.)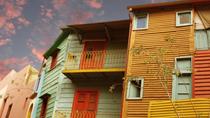 Buenos Aires is a dynamic, sophisticated and overwhelming city. On this tour, you will visit the main sights and landmarks of the southern part of the city ... Read more
Location: Buenos Aires, Argentina
Duration: 3 hours (approx.)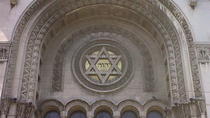 4 Reviews
Visit the places historically associated with the Jewish community in Buenos Aires, the third largest in the world, during this 4-hour private tour. Learn ... Read more
Location: Buenos Aires, Argentina
Duration: 4 hours (approx.)
152 Reviews
Get to know Buenos Aires with a Super Saver tour that combines the best cultural attractions in one day! Start with a trip to the Tigre Delta for a relaxing ... Read more
Location: Buenos Aires, Argentina
Duration: 12 hours (approx.)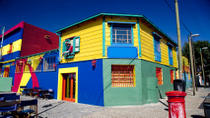 375 Reviews
Discover Buenos Aires' must-see sights on this 3-hour sightseeing coach tour. You'll hit all the top attractions and neighborhoods, including Plaza de Mayo, ... Read more
Location: Buenos Aires, Argentina
Duration: 3 hours (approx.)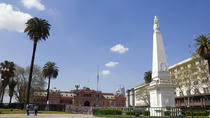 70 Reviews
Experience the highlights of Buenos Aires with a Super Saver that combines a three-hour city sightseeing tour with the best evening entertainment. Embark on a ... Read more
Location: Buenos Aires, Argentina
Duration: 7 hours (approx.)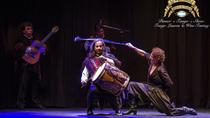 A 3-hour seat in bus city tour, to enjoy the best of Buenos Aires city. And a wonderful evening Dinner Tango Show. An unforgettable experience
Location: Buenos Aires, Argentina
Duration: 7 hours (approx.)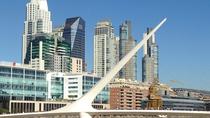 15 Reviews
Take a 4-hour Buenos Aires city sightseeing tour with a private guide. This tour will cover the city's historical evolution, its customs, important and ... Read more
Location: Buenos Aires, Argentina
Duration: 4 hours (approx.)
The tour takes us through the past and present of Buenos Aires starting with the north of the city, passing through the neighborhoods of Retiro, Palermo and ... Read more
Location: Buenos Aires, Argentina
Duration: 7 hours (approx.)