Buenos Aires enjoys a vibrant cafe culture, but few of the city's cafes are quite as iconic as Cafe Tortoni. Opened in 1858 by a French immigrant, the cafe soon became a popular haunt of tango singers and literati, most notably the founding members of La Peña. Many of their old photos still adorn the walls.
Much like in the early twentieth century, Cafe Tortoni remains a popular place where locals come to chat over a morning or afternoon coffee. The art nouveau cafe, filled with marble tables and Tiffany lamps, specializes on coffee and pastries, but visitors with a bigger appetite will also find sandwiches, salads and steaks on the menu. Each evening, Cafe Tortoni hosts a live tango show.
Practical Info
Cafe Tortoni is located along Avenida de Mayo, within walking distance of both Plaza de Mayo and the Obelisk. The nearest subway stop is Piedras.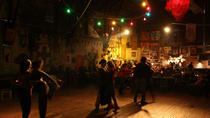 2 Reviews
Immerse yourself in the world of tango on this 3.5-hour tour and enjoy a quintessential Buenos Aires experience. Start enjoying an afternoon snack at the ... Read more
Location: Buenos Aires, Argentina
Duration: 3 hours 30 minutes (approx.)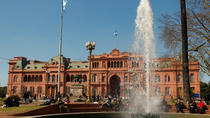 5 Reviews
Enjoy a private tour that highlights Buenos Aires is for 3 hours. You get to choose when to start and which places to visit and how long you want to stay with ... Read more
Location: Buenos Aires, Argentina
Duration: 3 hours (approx.)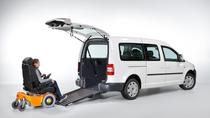 This accessible Buenos Aires city tour for people with wheelchairs and walkers is a new and great opportunity to not miss out on anything the City has to offer.
Location: Buenos Aires, Argentina
Duration: 3 hours (approx.)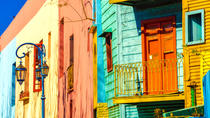 Enjoy a full day walking tour visiting the highlights of Buenos Aires: La Boca, San Telmo, 9 de Julio Avenue, the Obelisk and the Corrientes Av. We will enjoy ... Read more
Location: Buenos Aires, Argentina
Duration: 6 hours (approx.)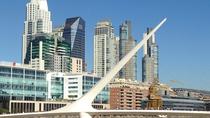 16 Reviews
Take a 4-hour Buenos Aires city sightseeing tour with a private guide. This tour will cover the city's historical evolution, its customs, important and ... Read more
Location: Buenos Aires, Argentina
Duration: 4 hours (approx.)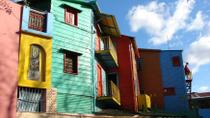 Enjoy a private tour of Buenos Aires with a local, private tour guide. Explore the not-to-miss sites of Buenos Aires on a private tour with local flavor and ... Read more
Location: Buenos Aires, Argentina
Duration: 8 hours (approx.)