Ecseri Flea Market (Ecseri Piac) Tours
Like many Eastern European cities, Budapest has a thriving flea market scene, where the colorful flotsam and jetsam of life passes by along with the chance to dig out that elusive bargain of the century. Among more than a dozen city markets, sprawling Ecseri is the grand-daddy of them all, a great mass of humanity flogging anything from cheap plastic pots to surprisingly pretty Bohemian glassware or old military uniforms, Communist memorabilia, ancient cameras and cut-price Russian icons. While some stalls are piled high with glittering trinkets and quality antique furniture, others are nothing more upturned cardboard boxes offering battered old books and tatty vintage clothes. Along with the jumble of goods on offer, vendors come from a blend of nationalities that could be Ukrainian, Romanian or Chinese as easily as Hungarian. Ecseri is open all week but really cranks up a gear at the weekend, Sunday being less crowded than Saturday. Get there at the crack of dawn to snap up any real finds; bargains do include handmade Hungarian lace, embroidery and pottery.
Practical Info
Nagykőrösi útca 156. Open Mon–Fri 8am–4pm, Sat 5am–3pm, Sun 8am–1pm. Free admission. Take bus 54 from Boráros tér in Pest; the trip takes about 40 minutes.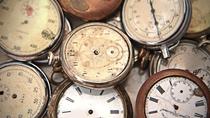 3 Reviews
Immerse yourself in the unique scene of Budapest's local commerce where countless antiques, curios, and artifacts of Hungary's communist era await, all at the ... Read more
Location: Budapest, Hungary
Duration: 3 hours (approx.)