866 Reviews
Address:

Rue de l'Étuve and rue du Chêne in Ilôt Sacré, Brussels 1000, Belgium

Admission:

Free
Manneken Pis Tours
The Manneken Pis, a bronze fountain statue by Jerome Duquesnoy, dates from 1619 when it replaced a stone statue from the 1400s. The residents of Brussels have embraced this diminuitive statue of a small boy urinating into a fountain as a symbol of their irreverence.

There are many stories behind the Manneken Pis with most either referring to a young boy urinating on a fire/explosive device thus saving the city from destruction by invading armies or the lost son of a nobleman who was later found urinating in a fountain.
The well-loved statue has over 800 costumes and will often wear the national dress of visiting dignitaries. You might otherwise see him dressed in football colors or as a plumber or even Elvis. His costume is changed around 30 times a year. These occasions are marked with brass-band music and an unveiling of the newly kitted-out statue. Sometimes Manneken Pis produces beer to celebrate with the people of Brussels.
Practical Info
Mannekin Pis is an inconspicous city emblem. He's tucked away at the corner of rue de l'Étuve and rue du Chêne in Ilôt Sacré. From Grand-Place take the street to the left of the Town Hall and walk for three blocks, he is on the left. Keep an eye out as he is only 18 inches (45 centimeters) tall and if there's not a crowd you might miss him!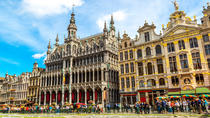 2 Reviews
Explore the highlights of Brussels on this private, 3-hour tour with an informative guide. Traveling by air-conditioned vehicle and on foot, you'll gain ... Read more
Location: Brussels, Belgium
Duration: 3 hours (approx.)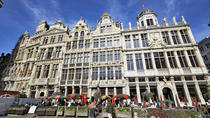 1 Review
Explore the highlights of Brussels and Antwerp on this private, 9-hour tour with an informative guide. Traveling by air-conditioned vehicle and on foot, you'll ... Read more
Location: Brussels, Belgium
Duration: 9 hours (approx.)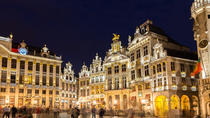 Explore the highlights of Brussels and the Waterloo battlefields on this private, 8-hour tour with an informative guide. Traveling by air-conditioned vehicle ... Read more
Location: Brussels, Belgium
Duration: 8 hours (approx.)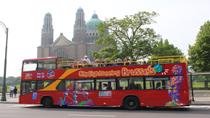 424 Reviews
See the best of Brussels on an easy and convenient hop-on hop-off sightseeing tour! The perfect do-it-yourself sightseeing tour in Brussels, the hop-on ... Read more
Location: Brussels, Belgium
Duration: Flexible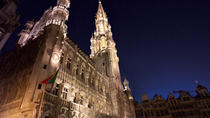 4 Reviews
Spend a day in Brussels on this day trip from London by Eurostar. Following a 2.5-hour train journey, explore the Belgium capital by hop-on hop-off bus, ... Read more
Location: Brussels, Belgium
Duration: 15 hours (approx.)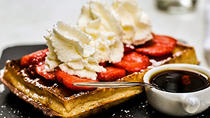 29 Reviews
Indulge in Belgium's culinary delights while doing some sightseeing on this walking tour of Brussels. Venture past Brussels' main sights including the UNESCO ... Read more
Location: Brussels, Belgium
Duration: 4 hours (approx.)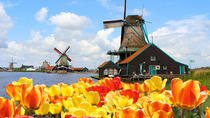 2 Reviews
Catch a glimpse of Central Europe's most fascinating and vibrant cities with the 7-Day Taste of Central Europe Tour. Leaving from Paris, explore the Champagne ... Read more
Location: Paris, France
Duration: 7 days (approx.)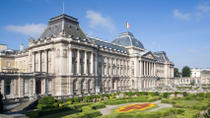 203 Reviews
Want to get a taste of Belgium while you're in Amsterdam? This private tour takes you to Brussels for a full day in the country's wonderful capital city to ... Read more
Location: Amsterdam, Netherlands
Duration: 10 hours (approx.)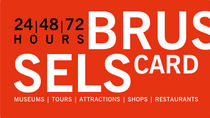 63 Reviews
The Brussels Card is your entrance ticket to over 30 museums in Brussels. From chocolate to comic strips and Magritte to music, there is a museum to suit. ... Read more
Location: Brussels, Belgium
Duration: Varies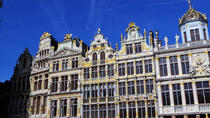 2 Reviews
Embark on a private tour through Brussels, chauffeured in your own vehicle by your knowledgeable driver guide. This three hour tour can be customized to your ... Read more
Location: Brussels, Belgium
Duration: 3 hours (approx.)