Ballycastle Tours
This tiny town in Northern Ireland's County Antrim is on the far end of the Antrim Coast and Glens Area of Outstanding Natural Beauty. As a result, it's home to stretches of scenic coastline and beautiful mountain passes that make it an ideal destination for travelers looking to get outdoors.
Whether its hiking Knocklayde, a heather-covered mountain that's well known in the region, or strolling along Blue Flag Beach, there's something for everyone in this quiet town. A lovely bike path runs from Ballycastle to Cushendun that's perfect for cyclists and what remains of Kinbane Castle will have history-loving visitors talking a trip back in time (with some pretty impressive coastal views).
Practical Info
Visitors can have all their travel needs met at the Ballycastle Visitor's Center located at 14 Bayview Road. It's open on weekdays at 9:30 a.m. and on Saturdays at 10 a.m. and Sundays at 1 p.m. The Lammas Fair is held each year on the last Monday and Tuesday of August and is one of the town's most popular events.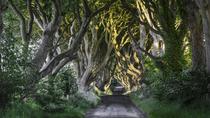 222 Reviews
Combine 'Game of Thrones' gossip with a visit to the UNESCO-listed Giant's Causeway on a full-day tour from Belfast! With a friendly local guide, visit key ... Read more
Location: Belfast, United Kingdom
Duration: 9 hours (approx.)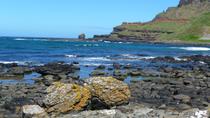 330 Reviews
Sit back and relax on this combined rail and coach day trip from Dublin to Northern Ireland. With all your travel arrangements organized for you, you'll see ... Read more
Location: Dublin, Ireland
Duration: 13 hours (approx.)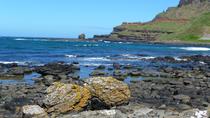 19 Reviews
Travel through gorgeous coastal terrain, including the Glens of Antrim, on this 2-day trip to Northern Ireland from Dublin. Head to Belfast by train for an ... Read more
Location: Dublin, Ireland
Duration: 2 days (approx.)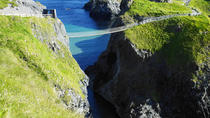 18 Reviews
Leave Belfast to visit filming locations used in the 'Game of Thrones' TV series on a private tour, and explore the UNESCO-listed Giant's Causeway, too! While ... Read more
Location: Belfast, United Kingdom
Duration: 9 hours (approx.)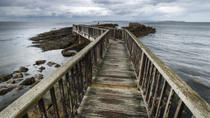 24 Reviews
Discover the historical city of Belfast and visit iconic locations used in the 'Game of Thrones' TV series on this unforgettable 2-day trip from Dublin. Enjoy ... Read more
Location: Dublin, Ireland
Duration: 2 days (approx.)