Chateauneuf-du-Pape Tours
If you're even moderately familiar with wines, chances are you've heard of Chateauneuf-du-Pape. Previously considered an inferior wine, Chateauneuf-du-Pape reds are now held in high esteem and can put quite the dent in your wallet. But what comes as a surprise to many is that like all French wines, the name Chateauneuf-du-Pape doesn't come from thin air; it directly corresponds to where it is produced, and wine made elsewhere cannot hold the same name.
Which brings us to your delightful visit to none other than Chateauneuf-du-Pape, France! Less than a half-hour from Avignon, it's a popular stop on Provence wine tasting tours, and rightly so. But there is so much more to this town than the (delicious!) fruit of its labors.
As its name suggests - "pape" is French for "pope" - the part of papal history that takes place in France includes Chateauneuf-du-Pape. As you may know, Avignon was home to the papacy, but when it came to wine, the town wasn't so blessed. Popes had to look elsewhere for their favorite libation, and looked to the area today known as Chateauneuf-du-Pape – named as such because of the new castle (chateauneuf) built by Pope John XXII.
It is from this castle that you get amazing views of the vineyards and neighboring villages. Also of note is the town's beautifully preserved medieval architecture, most of which today is home to various wine stores and tasting rooms.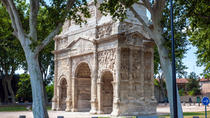 160 Reviews
Delve deep into rural France and discover Roman heritage among the rolling vineyards on this 10.5-hour tour of Provence from Avignon. Follow your guide on a ... Read more
Location: Avignon, France
Duration: Varies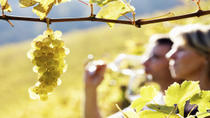 44 Reviews
Discover the appeal of Rhône Valley wines on this half-day tour from Avignon, led by an expert wine guide! Visiting two wine estates in Rhône ... Read more
Location: Avignon, France
Duration: 4 hours (approx.)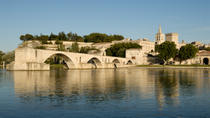 42 Reviews
Discover the delights of Provence on this full-day tour from Marseille, and enjoy scenic countryside, heritage and history, and fine wines! With an expert ... Read more
Location: Marseille, France
Duration: 10 hours 30 minutes (approx.)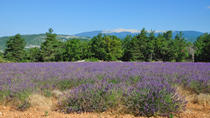 11 Reviews
Sample exquisite wines from the Rhône Valley region on a full-day wine trip from Avignon! With a wine expert guide at your side, tour the cellars of a ... Read more
Location: Avignon, France
Duration: Flexible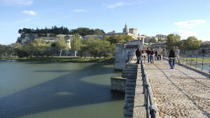 1 Review
Visit the ancient city of Avignon and a prestigious Châteauneuf-du-Pape wine estate on this full-day private tour from Marseille! After a walking tour ... Read more
Location: Marseille, France
Duration: 8 hours (approx.)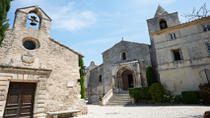 67 Reviews
Visit Orange and start with a panoramic tour to discover the Roman Triumphal Arch, a symbol of the Roman imperial glory, and then visit the Antic Theatre ... Read more
Location: Avignon, France
Duration: 10 hours (approx.)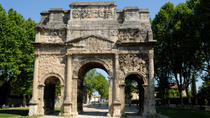 32 Reviews
Delve into Provence and discover Roman architecture and winemaking heritage on this 4- to 5-hour day trip to Orange and Châteauneuf-du-Pape from Avignon. ... Read more
Location: Avignon, France
Duration: Flexible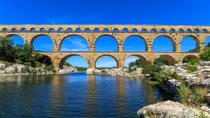 26 Reviews
Visit two stunning Provencal towns and a winery on this full-day tour from Aix-en-Provence! Start your day at leisure in Les Baux de Provence, admiring the ... Read more
Location: Aix-en-Provence, France
Duration: 9 hours 30 minutes (approx.)