Hallstatt Tours
The most picture-perfect of the Salzkammergut (Austrian Lake District) villages has to be idyllic little Hallstatt, which hugs Hallstättersee lake and is backed by the snowy summits of Mount Dachstein. Sandwiched between mountain and lake, it is an archetypal alpine village crammed with wooden chalets topped by steeply pitched roofs and was UNESCO-listed in 1997. 
The hub of the village is Marketplatz, lined with decorative Baroque houses and vine-covered restaurants, but Hallstatt is most famous for its 18th-century ossuary, tucked away behind the landmark spire of its lakeside, Gothic church. Here more than a thousand skulls have been uncovered, delicately decorated with flowers and stacked in neat rows. 
Other sights not to miss around the village include the Werfen ice caves at Eisriesenwelt and the salt mines that gave Hallstatt its original wealth; these are accessed by funicular and may have first been worked more than 7,000 years ago. A viewing platform at the mine entrance allows spectacular views back down to Hallstatt and its sparkling lake. 
Practical Info
Hallstatt is around 75 minutes' drive from Salzburg and its tourist office is at Seestrasse 99. Both Werfen ice caves and Hallstatt salt mine are only open in the summer.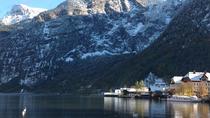 61 Reviews
Explore Hallstatt in the alpine region of Salzkammergut on a half-day tour by coach, departing from Salzburg. The 5.5-hour tour visits the historical village ... Read more
Location: Salzburg, Austria
Duration: 5 hours 30 minutes (approx.)
Explore Salzkammergut, visit the village of Hallstatt and its crystal clear Lake with a guide. Enjoy beautiful sights in Austria´s mountainous region. See ... Read more
Location: Vienna, Austria
Duration: 1 day (approx.)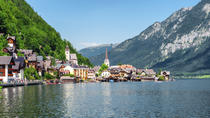 27 Reviews
Travel to the village of Hallstatt in the stunningly scenic Austrian Lake District (Salzkammergut) on this private tour from Salzburg. Admire amazing views of ... Read more
Location: Salzburg, Austria
Duration: 5 hours (approx.)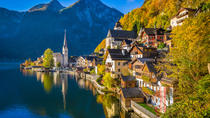 3 Reviews
Experience the beauty of the Austrian Lake District, including the UNESCO World Heritage site Hallstatt, the pearl of the Salzkammergut on an 8 hour private ... Read more
Location: Salzburg, Austria
Duration: 8 hours (approx.)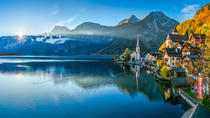 2 Reviews
Experience the beauty of the Austrian Lake District, including the UNESCO World Heritage site Hallstatt, the pearl of the Salzkammergut on an 6 hour private ... Read more
Location: Salzburg, Austria
Duration: 6 hours (approx.)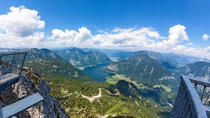 2 Reviews
On this tour you will not only experience the beauty of the Austrian Lake District, including the UNESCO World Heritage site Hallstatt, the pearl of the ... Read more
Location: Salzburg, Austria
Duration: 8 hours (approx.)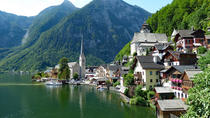 Experience the beauty of the Austrian Lake District with the World Heritage Site Hallstatt as the highlight on a customized private tour of 8 hours. ... Read more
Location: Salzburg, Austria
Duration: 8 hours (approx.)