Wine production has become so prominent in Australia that if you were to spend a day in each of its wine regions, you'd be there for over three months. With that sort of explosion in popularity, Ultimate Winery Experiences of Australia (UWEA) narrows down the list of hundreds to a select collection of premium Australian wineries, from Hunter Valley to the Adelaide Hills. UWEA eliminates the guesswork to ensure that wine-lovers experience the best of the best down under. Here are some of the top spots.
Josef Chromy Wines
Set in Tasmania's Tamar Valley only 15 minutes from Launceston, this historic vineyard is consistently voted as one of Australia's best. Sip on Chardonnay in an old-fashioned tasting room that dates back to 1880, and learn the history of the legendary founder who helped pioneer Tasmania's wines. While here, take a walk through the rows of vines to learn about the wine-making process, and settle in for an award-winning meal of classically Australian cuisine.
Penfolds Magill Estate
Just 15 minutes outside of Adelaide, this winery showcases one of the earliest vineyards anywhere on the Australian continent. Wander cellars that are filled with some of Australia's most rarified wines and have an exclusive tasting of the Grange wine that has made the vineyard famous.
The Lane Vineyard
Also set in the Adelaide Hills, learn the process of sustainably-harvested wine in a rural, romantic setting. Dine on Adelaide's finest produce while gazing out over the hills, and enjoy a glass of cool and refreshing Chardonnay or Pinot Gris.
Moorilla Estate
Only a few minutes outside of Tasmania's historic capital of Hobart, tours of the Moorilla Estate combine art and wine in one of the island's newest wineries. Taste how Tasmania's finest grapes are produced right here on the property, and wander the Museum of Old and New Art (MONA) that shares the same riverfront setting.
Montalto
Pinot Noir and Chardonnay are just two parts of this Victorian adventure, where olive groves crawl over rolling hills, and historic mansions and their architectural styles provide windows into the past.
Seppeltsfield Wines
There aren't many wineries that consistently release a 100-year old vintage of wine, and Seppeltsfield winery in South Australia is the world's only winery to do so. Learn the story behind this legendary tradition on the Seppeltsfield Centenary Tour, located in famous Barossa Valley in the South Australian hills.
Leeuwin Estate
This Western Australia winery is known for its blend of fine wine and the arts. Head to Margaret River to try various food pairings, catch a summer concert or even view more than 100 full-sized contemporary artworks in the winery's gallery, each commissioned to be featured on its famous Art Series wine labels.
De Bortoli Estate
An hour northeast of Melbourne in the Yarra Valley, De Bortoli will find you the perfect cheese from its cheese shop to match with their wine in a private tasting that will make you feel at home. Be sure to try the standout Noble One Botrytis Semillon.
Jacob's Creek Visitor Centre
Situated right in the middle of the famous Barossa Valley, Jacob's Creek offers samples, tastings, an interpretive gallery, a restaurant with Australian food that pairs with Jacob's Creek wine, walking and cycling tours, as well as general panoramic views of the region's beauty.
Voyager Estate
This winery's South African Cape Dutch style and welcoming antique atmosphere will delight visitors, while its underground barrel cellar (the largest in Australia) mixed wine flights are sure to impress. About three hours south of Perth, this Margaret River winery serves as a great getaway, complete with manicured gardens and superior tastes.
Audrey Wilkinson
A Hunter Valley staple, this 270-acre vineyard has been around since Wilkinson planted the first vines himself in 1866. You'll find the establishment's ever-popular Semillon and even a wine-making museum to wander through after visiting the cellar door.
D'Arenberg
This family-owned spot in McLaren Vale features red wines, a charming 19th-century structure, the chic d'Arry's Verandah Restaurant and views of hills for miles.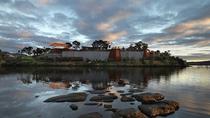 22 Reviews
Experience a wine tasting, lunch and museum like no other on a day trip to the sensational Moorilla Estate. After an entertaining ferry ride, start by perusing ... Read more
Location: Hobart, Australia
Duration: Flexible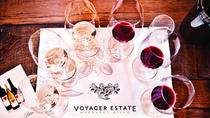 Voyager Estate is one of Australia's most ambitious and innovative producers of world-class Chardonnay and Cabernet Sauvignon. Voyager Estate wines are all ... Read more
Location: Margaret River, Australia
Duration: 3 hours 30 minutes (approx.)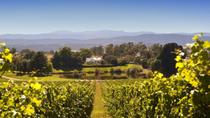 5 Reviews
Enjoy a winery tour, tasting and lunch at Josef Chromy Wines, a state-of-the-art winery located near Launceston. Surrounded by beautiful landscaped gardens ... Read more
Location: Launceston, Australia
Duration: 2 hours 30 minutes (approx.)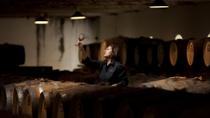 1 Review
Discover an important part of the Barossa Valley's winemaking history during a tasting tour at Seppeltsfield, a legendary winery in South Australia. Learn ... Read more
Location: Barossa Valley, Australia
Duration: 60 minutes (approx.)