Arashi Beach Tours
One of the northernmost beaches on the island, Arashi Beach is a somewhat secluded spot popular with serious divers and sunbathers alike. Arashi is also ideal for those looking to swim and snorkel due to its soft sandy bottom and generally calm surf. Many visitors choose to stop here on their way to the nearby California Lighthouse, located at the northwestern tip of Aruba.
To serious divers, Arashi Beach is known as the final resting spot of the WWII German freighter, Antilla. The ship has settled close to shore and is even visible above the surface at times. Another treasure found underwater here is elkhorn coral, which makes up a significant part of the reef and is a favorite of snorkelers.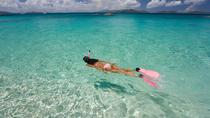 36 Reviews
Take in all the pleasures of the sea by enjoying a half-day sail and snorkel experience on a spacious 70-foot long catamaran. Lulled by the rhythm of the sea, ... Read more
Location: Aruba
Duration: 4 hours (approx.)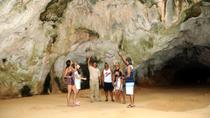 42 Reviews
Explore the natural and historical attractions of Aruba in a tropical-themed open-air bus. With a knowledgeable guide, travel around the island in an old ... Read more
Location: Aruba
Duration: 6 hours 30 minutes (approx.)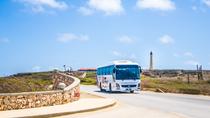 7 Reviews
Explore Aruba on land and in sea! From the comfort of an air-conditioned bus, your professional tour guide will show you some of the main highlights and ... Read more
Location: Aruba
Duration: 4 hours 30 minutes (approx.)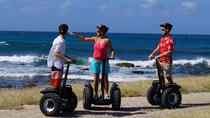 5 Reviews
Enjoy a private Segway tour with your friends or family for the perfect adventure to explorer Aruba.
Location: Aruba
Duration: 2 hours (approx.)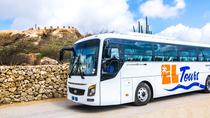 39 Reviews
Discover Aruba's most popular attractions from the comfort of an air-conditioned bus. Your friendly and professional tour guide will show you beautiful ... Read more
Location: Aruba
Duration: 3 hours 30 minutes (approx.)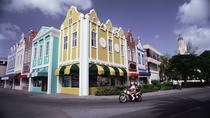 54 Reviews
Aruba is defined by clear, deep blue skies and the heat of consistent trade winds. It is an island destination that attracts everyone from sport enthusiasts ... Read more
Location: Aruba
Duration: 4 hours (approx.)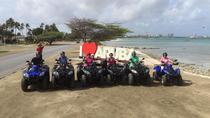 Enjoy this notorious Aruba ATV Tours, Half day Island Tour   (Approx 3 1/2 hours). What better way to see the picturesque Northeast coast of Aruba in all its ... Read more
Location: Noord, Aruba
Duration: 3 hours 30 minutes (approx.)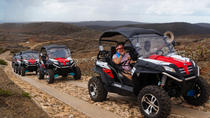 Explore the north side of Aruba on your Personal UTV - a 4x4 off-road vehicle! Visit some of Aruba's most famous landmarks and national attractions including ... Read more
Location: Aruba
Duration: 3 hours 30 minutes (approx.)